We have sold all our fish this week.
We will have more stock on Tuesday 23th June and Wednesday 24th June, Please check back here then, around midday.
If you want to be added to our mailing list to get a notification of when new stock is up click on this button and fill out the form.
These are the Postcodes we are delivering in, along with the minimum order for the area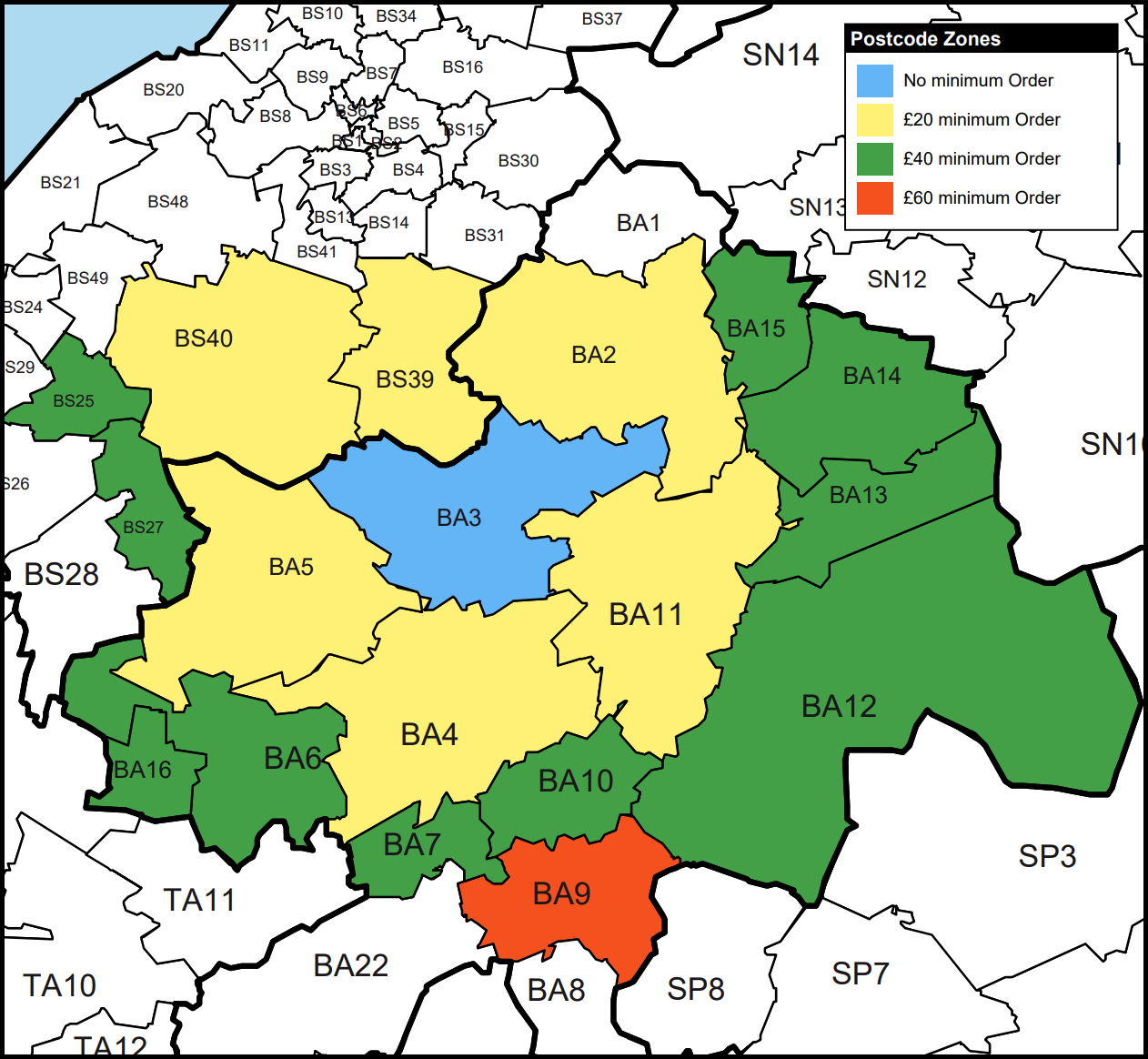 | Postcode | Zone |
| --- | --- |
| BS40 | £20 minimum Order |
| BS39 | £20 minimum Order |
| BS27 | £40 minimum Order |
| BS25 | £40 minimum Order |
| BA12 | £40 minimum Order |
| BA4 | £20 minimum Order |
| BA2 | £20 minimum Order |
| BA11 | £20 minimum Order |
| BA5 | £20 minimum Order |
| BA3 | No minimum Order |
| BA6 | £40 minimum Order |
| BA14 | £40 minimum Order |
| BA9 | £60 minimum Order |
| BA13 | £40 minimum Order |
| BA10 | £40 minimum Order |
| BA15 | £40 minimum Order |
| BA7 | £40 minimum Order |
| BA16 | £40 minimum Order |
| | |